Our first (not so random) thought is:
He has problems
Obviously this was my response to Bob this week. He posted some clip from movie with Jason Isaacs, who had some kind of drill attached to some dude's mouth and I don't even know. There was blood involved and I had to turn my phone away. I guess it was a horror movie [looked it up, it was A Cure For Wellness] of some sort.
In the next clip, Bob is sarcastically (at least that's how I took it) saying that the movie had 'fucking amazing cinematography' and that he hoped we enjoyed that. I had to turn my phone away, bro. Fuck you. I seemed to move on though, because next he had a picture of his shoes which were cool. I would screenshot them, but yeah, Bob shall remain anonymous. Sort of anonymous. I would feel bad if he ever knew that I have dedicated multiple posts to mocking him. LOL.
It would be hilarious, though. I'm mean that way. 😝
That bird is definitely about to poop on someone
This bird flew over me and made a nose that souned like an evil cackle. I kid you not. I was just laughing to myself. It sounded way too pleased with itself. I could just tell it was about to wreak havoc on someone. I'm glad that it wasn't me.
Pain, pain, go away
Everything hurts. Legs. Back. Arms. Wrists. Everything. I think it's a result of going back to work after nine days off (woo!). This is how I used to feel the day after PE class but ten times worse. I'm guessing I have muscle sprains and strains. I am finally taking meds for it. Last week Aunt Flo was in town and I don't like taking medication for that. This week… bleh. I need a new job.
What the fuck do I do with it?
I have no idea what this thought was about but I'm sure I ask this question at least ten times a day.
Obviously you do care!
Bob again. I was waiting for the kettle to boil so I checked out his story.
Bob started off by saying that this is what his mornings look like. There was some serious bedhead, but the artfully tousled kind and not my kind where my hair is a bush and there's crust on my eyes (but, hey, I'm sexy too! Just ask my postman). Anyway, after that he drinks his tea and he says that during this time he likes to look at his Instafeed. Okaaaay.
What he said next had me like….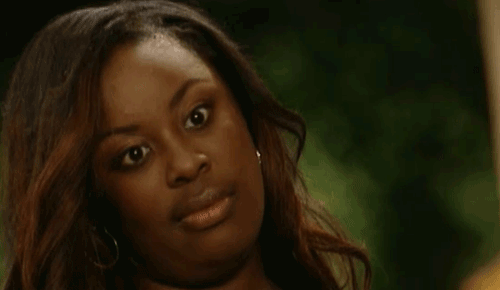 He goes into this rant about how he has noticed that companies and certain people buy likes and followers which is stupid and wrong. He says that companies would probably deny it if asked but 'he doesn't care' it's up to them to do what they want. And THEN, he was like 'it's kind of narcissistic. It's narcissism.'
I was LAUGHING SO HARD.
Bob, you're straight done.
1. Huge difference between narcissism and deception. Buying followers and likes isn't narcissism, it's just dishonest and designed to deceive.
2. Bob, brother, if we're talking about actual narcissism, you're part of the problem. Every picture on your feed is of YOURSELF!
3. Shut up and drink your tea, Bob.
Anyway, I guess halfway through he decided to 'act' and jokingly tell someone to shut the fuck up because his story is way more important than theirs. By that point, I was convinced that the whole thing was some kind of spoof. I'm still not sure that I didn't imagine it all.
Either way, thanks for the laugh, Bob!
His cute friend made an appearance today…He was doing 'curls for the girls' as Bob put it. I think I'd probably punch Bob in the face if we were friends. I was contemplating following him [Bob's cute friend], but I got thinking about how much room for stupidity I have left in my life. Work takes up most of the quota. Bob takes up a fair amount also. Hard pass.
Also, they were at the gym which really annoys me. Part of why I'm too afraid (okay, so maybe I'm lazy) to go to the gym is all of this Snapchat and live video nonsense. Is nothing and nowhere sacred anymore?? I ended up in a Twitter video today, smh. Nothing special but still. Can you not?
Complete and utter madness
Everyone at my job is incompetent bar a few people. That's all.
I'm officially doing too much
Can someone PLEASE schedule my Bob intervention? Some of the bullshit he posts just makes my head hurt. I've also figured out how to save people's stories (why? Every second I miss from Bob is a blessing!).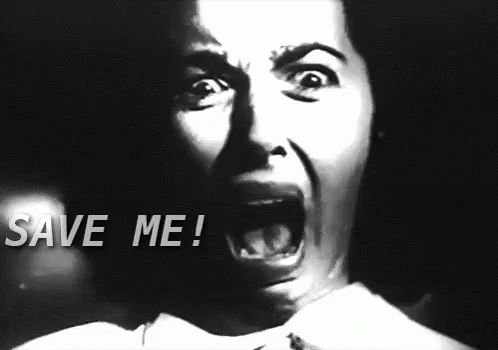 I need help, guys. Please help me.